All purchases are managed through PayPal, a secure payment site. You can use a credit card at PayPal. PayPal e-mails me as soon as you make a purchase. My email (fairies) is the header of the payment page. There are no refunds for services rendered.


Visionals - New additions.
Attunements - New additions and new page.
Portrait - An exciting new service.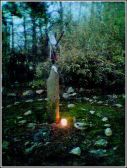 Dream Wheeltm Participation $5.00
Dream Wheeltm Feedback
Here I provide a brief summary of the impressions I received from your time in the Dream Wheel.



Feedback $5.00
Personal Wheel

Please also fill out the contact form when requesting a personal wheel. I only need your name, e-mail and intentions/concerns. The personal wheel is a sacred space where you can set your intentions, like your questions, so that they may come about. It is similar to the Dream Wheel, only more focused and personal, something of a wishing well.



Personal Wheel $25.00
Psychic Reading $20.00 per question or dream or pet reading/healing Here we may do an e-mail reading per question, dream, or pet healing/question. For e-mail readings please fill out the contact form after making payment, providing only your name, e-mail, and question. E-mail requests are filled within three to four days. The guides do not give names, addresses, occupations, or lotto numbers. They often give a parameter of choices for self-discovery, but they will not interrupt your path by making decisions for you.


Angel Reading $35.00 An Angel reading does not require a specific question like the psychic reading. Generally, an Angel reading is an overall energy read which includes your chakras and any "fluctuations" in your fields that suggest an issue. Often, messages come through for you as I do call in your higher self, guides, and angels. The reading is delivered within three to four days by e-mail.

Distance Healing $45.00
Please use the contact form after purchase when requesting distance healings. All that is required is your name, e-mail, and questions/comments. Generally, I do three distance healings per request and give feedback in about three days. And please understand that healings are not cures or miracles. Each individual healing varies and there are no guarantees. Healings are not a substitute for the medical profession but a compliment to traditional medical practices. For more information on healings see the About Us page.


Flash Healing $5.00 This type of healing recently came to me when a friend called for help. It is instant with undetermined benefits. I become a vehicle for a powerful surge of energy and light. It does not address any specific issues and can be used for anyone you care about or any issue you have concerns about. All that is required is a request and a name.


Please see the new Attunements page for more information. Choose the appropriate attunement from the drop down menu before adding to cart.


Visionals are unique developments from gateways I passed through and now offer to you. For more information, please see the Visionals page. Choose the appropriate Visional from the drop down menu before adding to cart.



Portrait $1300As usual, "Spirit" submitted this intriguing idea out of the blue and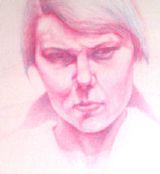 I'm excited with the potential in it. This is a "Spirit" guided portrait drawing I do from an image that you submit to me. With a BFA in drawing and painting, works in private collections and publications, international purchase awards, and my light going into the work over many days, I feel you will be pleased with the finished piece and what it may do for you even while I'm working on it. Impressions I receive during the process will be layered in the drawing. Final product will be shipped unframed, no larger than 16 x 20 with sufficient border for proper matting. Please allow several weeks for delivery.






The Dreaming Pillow (coming soon) Even a light meditation on this pillow slip is 'dreamy' and a good place to start. Truly for the explorer.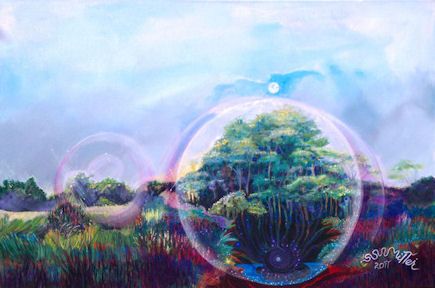 Apprenticeship $130.00 monthly Please see the Apprentice page for more information.